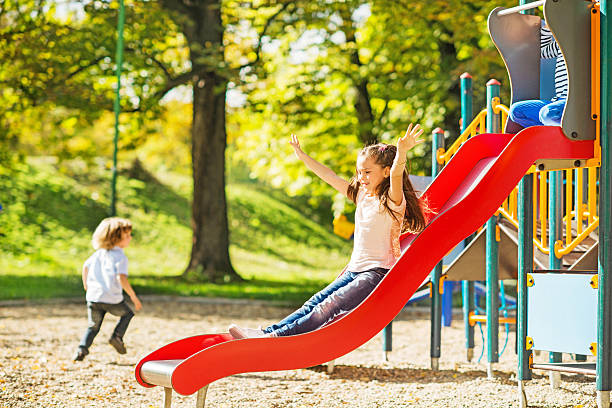 Playground construction is hard to do alone. It should have professional guidance. We've been on the job for over 20 years and are experts at what we do.  In this article, we will be discussing the significance of a professional playground contractor.
As professionals, we have expertise in playground construction, playground inspections and maintenance.  We also have extensive experience in handling safety issues.
The benefits of hiring a playground contractor –
J.C. Walker & Sons Corp. helps in research and planning
With help from the customer, a determination is made as to what is correct for each playground, surfacing options, equipment, etc.
Financing and funding
When it comes to selecting the budget, the customer is the final arbiter. With help from the experts, the final project will be brought to fruition in a timely manner.
We provide financial assistance and are able to get started on the play area faster. We also know what the safety guidelines are.
We guide you in choosing your playground equipment.
While choosing commercial playground equipment, we know how to arrange everything right, from choosing the appropriate safety surfacing to selecting the equipment and in between.  Being a playground professional can really help you out. We are here for you.
Safety Guidelines
Safety for children is equally important because when it comes to security, every parent wants to make sure that their child is safe. Make sure your child is enjoying a safe and reliable playground. We can help with that, as well.
Children will not only play on the playground, they will socialize there as well. This will teach them how to interact with others. Playground supervisors will also help. They will identify various safety hazards, on a daily basis and make sure everything is in place.  Safety does not only depend on the initial design of the site, but, is multifaceted.
Quality Control
Multiple playground inspections are carried out to ensure everything is correct. No inspection program is worthwhile unless there is proper maintenance. As professionals we make sure to carry out pre-installation and post-installation inspections. These inspections make sure your playground meets all safety guidelines. Playground contractors or managers have a legal and moral responsibility of care to children and use good quality equipment.        
Conclusion
To conclude, a playground contractor plays a great role in the overall designing, constructing, inspection, and maintaining of playgrounds.  J.C. Walker & Sons Corp. makes sure to follow all the safety measures, quality control protocols, and choose the right playground equipment for you. When it comes to "All Things Playgrounds", no one is better than J.C. Walker & Sons Corp. to guide you.